"Trust the knowledge of the innermost spark, live your innermost truth by actively creating your own life supported by the magic of the universe!"
I am one of the first certified Prana Vinyasa Flow Yoginis and teacher trainers for Shiva Rea. For more than 10 years I have been sharing my love and enthusiasm for yoga in trainings, retreats and workshops in Germany, around the globe and at Blue Mind Surf & Yoga Tribe – our beautiful Retreat Villa in Morocco, which I opened together with my partner Khalid in 2019. Yoga touched me as a young woman and made me grow into a more confident person over the years. Yoga has opened me to the creative flow of life and has given me a lot of clarity, strength and dedication in order to wake up again and again from the "routine" to live an awakened life.
Long before yoga experienced its boom and when it was still a very exotic profession with only a few "role models" who made a living with yoga, I turned my passion into a calling. Back then it took all my guts to leave my "secure" permanent position as a PR consultant behind. But beyond all my fears and worries I felt a spark that ultimately made me trust that this is my path.
Many years later I felt this spark again when I met my current life partner and now father of my son at a surf & yoga retreat that I taught in Morocco. It was love at first sight and in that first moment there was this clarity and wisdom deep inside me that wanted to guide me again. In the next moment, however, it was gone, my roots were too stuck, too complex the life that I had already built for myself, too detailed the dreams that I was aleady dreaming about my future by then. Nevertheless, the encounter never let go of me and after a hard time of inner resistance, I dared the leap into the unknown, left my old life behind and followed my heart to Morocco.
For me, it is essential to trust our very own intuition, to question traditions and routines while becoming aware of our own roots, to research our own history in order to awake and actively create the story of our life. I believe that there is no given path for everyone and I don't know what is right and what is wrong but I know that I can connect with my living heart and open myself to this inner intelligence. This makes me awake, feeling free at ease. I know that it is crucial to be clear about what we want to manifest in this life. From this knowledge I live, connect, inspire and teach … at the same time I ask my students to connect with their inner spark in order to live, connect and inspire from this spark. In addition, I practice to dive again and again with confidence into the adventure of living. I practice to let go of what I think I am to be able to rediscover who I really am. For me life is a process in which there is no arrival.
What else to say about me? I love animals and would like to adopt all of Morocco's street dogs, so far the dog Joy who I found injured on the street got shelter with us. I love good food, traveling and surfing, even if sets with big waves still bring me a lot of respect. I value spending time in nature and with my family.
I appreciate social media and the technology for the connection that they create over distance. But since my son I prefer to be "onlife" rather than "online" and I am anything but an "influencer". My students and host studios choose me not because of the amount of my followers but because of the personal relationships that have developed from class to class, heart to heart, year to year… over the last decade…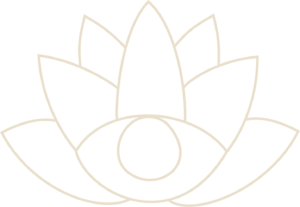 Join the tribe and let us experience more depth together through living yoga.
Namasté
Sandra