Learn from Sandra Tissali the art of teaching Prana Vinyasa Flow® Yoga as created by Shiva Rea! The Prana Vinyasa® Yoga Teacher Training includes the basic modules "Embodying the Flow and Mandala of Asanas" and is offered by Sandra and her experienced team in German and English language. You will learn unique techniques such as creative, effective and intelligent Wave Sequencing® or the application of the 3-Part Vinyasa Method® to achieve alignment through intelligent movement. This holistic teacher training will encourage you to integrate the whole spectrum of living yoga. You can join the yoga teacher training as a basic training with the 200h Yoga Alliance certification or you cann add 80 more contact hours for the + 300h advanced training which leads towards the 500h Yoga Alliance cerzification. For the + 300h and 500h training or for any advanced education Sandra offers various modules such as Elemental Prana Vinyasa® (56 contact hours) Chakra Prana Vinyasa® (56 contact hours) or Lunar Prana Vinyasa® (48 contact hours). Don't miss the chance to be trained in Germany or Morocco by Sandra and her team to become a Prana Vinyasa Flow yoga teacher according to Shiva Rea!
Travel with me to the most beautiful places around the world: surfing & yoga in Morocco, a spiritual pilgrimage through northern India, on the trail of the hippies in Goa or yoga & sailing along the Lycian coast. Inspired by my own wanderlust, I lead unforgettable yoga retreats at unique places in Germany and abroad. Letting go of the everyday routine, experiencing other cultures, getting to know people from all over the world and trying out new things are valuable aspects of seeing life from a fresh perspective and recognizing our innermost values ​​more clearly. Travel is therefore a powerful amplifier for our yoga practice. My yoga retreats let you experience the fullness of life and the ease of the moment. In addition to the daily Prana Vinyasa Flow yoga practice, unforgettable experiences and intense cultural experiences await you. It is my goal to make every trip something unique and special – be it through magical places and landscapes, unusual or exclusive accommodations, culinary highlights or exciting travel routes. We put a lot of time and effort into perfect planning and organization and thus create unforgettable yoga holidays far beyond the standard. Make the journey of your life: Explore the world and find yourself!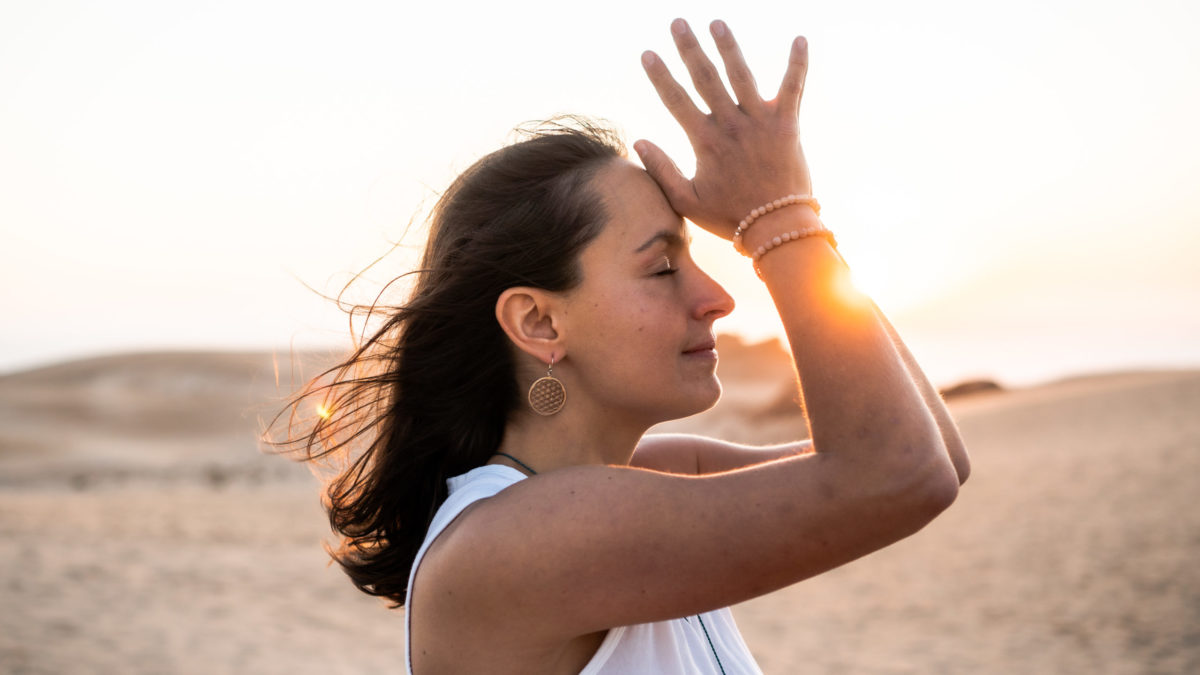 I teach Prana Vinyasa Flow Workshops and Masterclasses across Germany as well as Prana Vinyasa Flow Teacher Trainings and Retreats in the most beautiful places around the world.
My intention as a yoga teacher is to inspire you to connect with your innermost truth. Yoga can help us to switch off our "autopilot" and gain clarity about what we want to manifest with our energy and our life. In my classes, I want to encourage you to follow your innermost dreams – no matter how big, wild and crazy they might be. At the same time, I would like to encourage you to cultivate patience and trust, because our heart's desires manifest themselves when we are really ready for them. Our path and our development are a process that requires space and time.
For me, yoga means bringing body, mind and heart into harmony. While the breath flows through all levels of thoughts and emotions, the movement expresses pure life energy – Prana. Inspired by my own yoga path, I lead my students through ever new, creative sequences with passion, a sense of responsibility and intuition. My classes are challenging and energizing as well as meditative and restorative.
"In my classes, I want to encourage you to follow your innermost dreams – no matter how big, wild and crazy they might be."
Upcoming Events
Yoga Retreats, Teacher Trainings and Workshops